There is a company called Stitch Fix that asks you to fill out a form describing your taste in clothing to a personal shopper who will then mail you items they think fit your lifestyle.  After completing a survey you are allowed to write the stylist a note but can use only 500 characters.  My note went longer than that so I'm posting it below.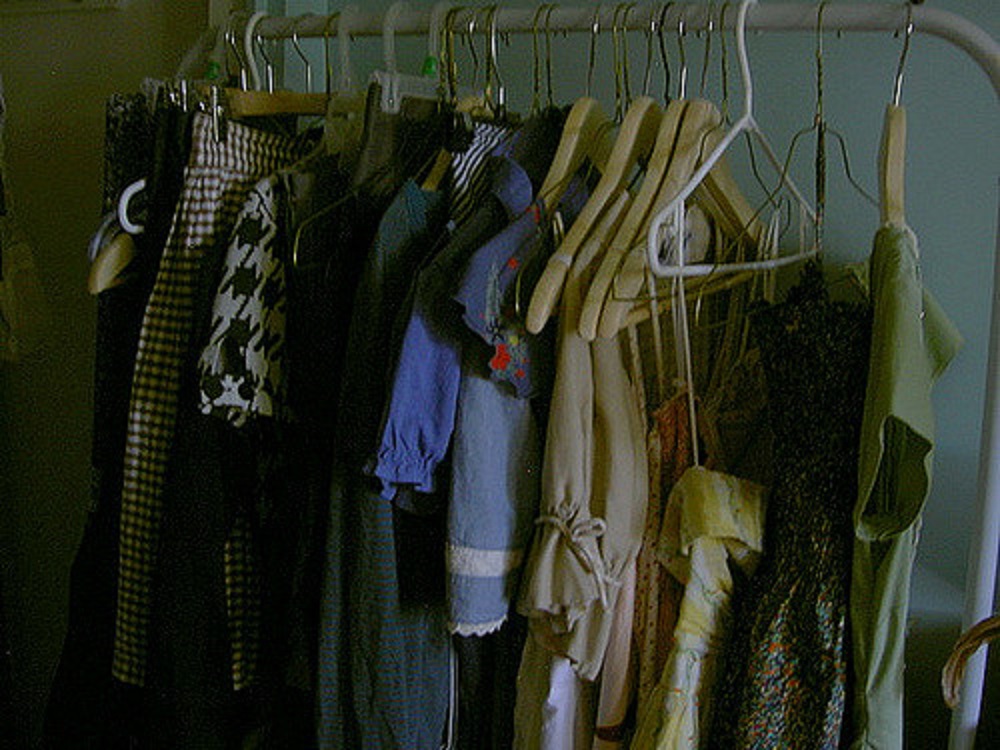 Dear Stitch Fix Stylist,
Hi!  I'm a stay-at-home mom of two young children (who never has time to shop for myself) and am looking for outfits that are durable and easy to wash.  Hoping to compile a cute, "mom-friendly" wardrobe, but hey, if you wanted to throw in a few pieces that are mind-blowingly impractical I would totally be down for it because while yes, I could probably use some versatile cardigans, in my heart of hearts what I'd really love is a motorcycle jacket and maybe some boots that make me look like I'm the type of person who'd casually put out a cigarette on a guy's face?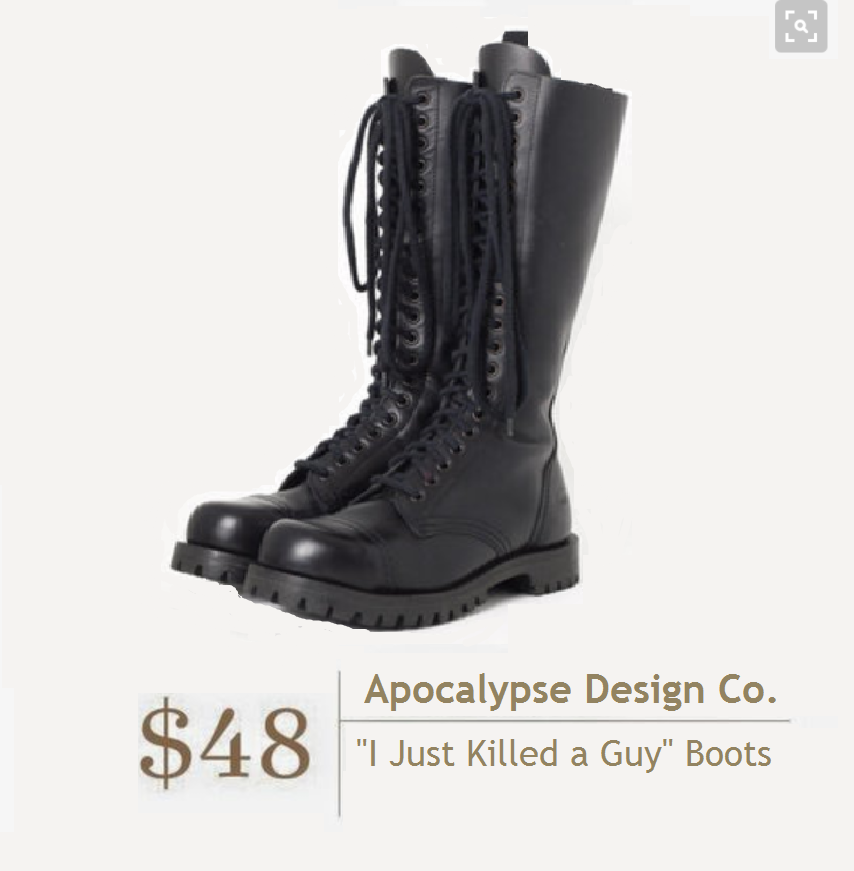 Also maybe a whip.  Not one that gives off a dominatrix vibe, but something sort of simple/casual –think chic lion tamer but intimidating enough that all these random kids at the playground will stop coming up to me to ask if they can have grapes/touch my phone.  Or not.  Maybe this is totally stupid and you should just send me some empire-waist tops from Kohls that match the inside of this emotional casket I've been lying in for three years.  Don't bury me, I'm still alive!!! (Hahahahahaha, Kidding!  Mainly!)
Also I completely forgot (so embarrassing!) that I would like to look exactly like Audrey Hepburn at all times.  So please send some bateau neck dresses and black turtlenecks and also if I could even get a mask of her face to wear over my own face (accessories?) that would totally complete the look I'm trying to project to the world as I wander through Target, wiping regurgitated bananas off my forearms.
It's just nice to get pieces that are a little out of your comfort zone.  I just saw this totally cute photo of Amelia Earhart and if I cropped my hair I'd actually be super into a cute early 20th century look—maybe a fitted leather flying jacket with a white silk blouse and neck scarf and a plane that I could fly solo across the Atlantic Ocean where yes, sure, maybe I'll never be heard from again, but if anything now I'm even more sold on that outfit.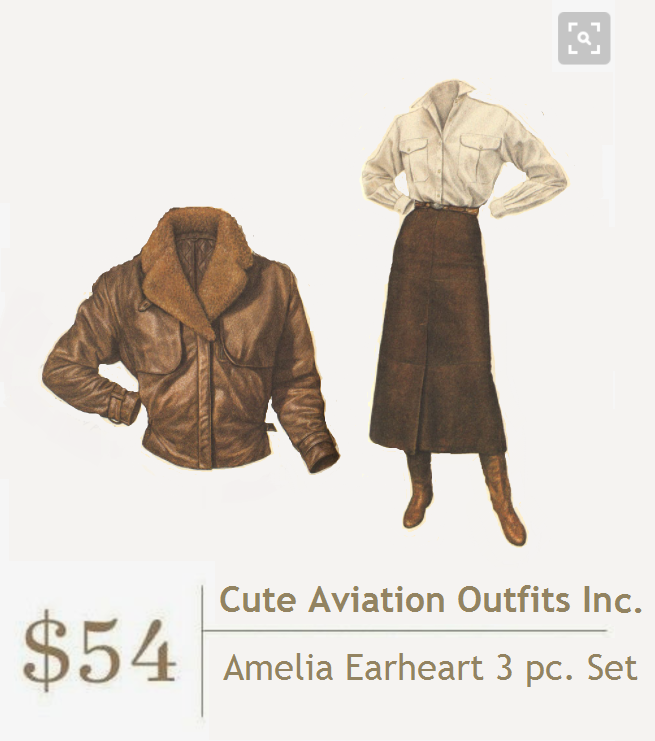 I mean, if you're looking for an honest fashion profile, I should probably have you send me things that are washable and shapeless.  Remember that scene in The Little Mermaid when Ariel gets legs but she's naked and she's running around wearing the mainsail of a ship tied to her body with rope?  That could work.  Or just a bunch of L.L.Bean tanktops in some color like "New England Berry" or "Menstruating Watermelon."  Something no nonsense that hides all the interesting facets of my personality so that I won't miss them but NO, NO, I CAN'T DO THIS, please send me a well-tailored wardrobe full of adorable tweed jumpers and blouses with peter pan collars that I will never wear because I am not an ingénue studying British Literature at Oxford and that is not an outfit you wear to Gymboree open play on a Wednesday.   Please help!  I would dearly love to look like a Bohemian novelist or an assassin but neither of those looks is particularly practical when you spend 18 hours a day caring for two children, both of whom view you as a mildly hormonal cloth napkin.  Why am I fighting this??
Part of me knows this is futile and that you should probably just send me a tunic top made of shredded MacLaren strollers that I can wear with these leggings I was forced to buy at gunpoint.  I give up.  I am throwing in the towel (that I may as well pin to another towel and wear as some sort of terrycloth sack dress) because there is nothing you can send me that will allow for durability/ease of movement while simultaneously allowing me to see myself as someone vibrant and feminine and powerful.
And on second thought, please disregard everything I've said and send me a perfect reproduction of the Wonder Woman costume.
*               *               *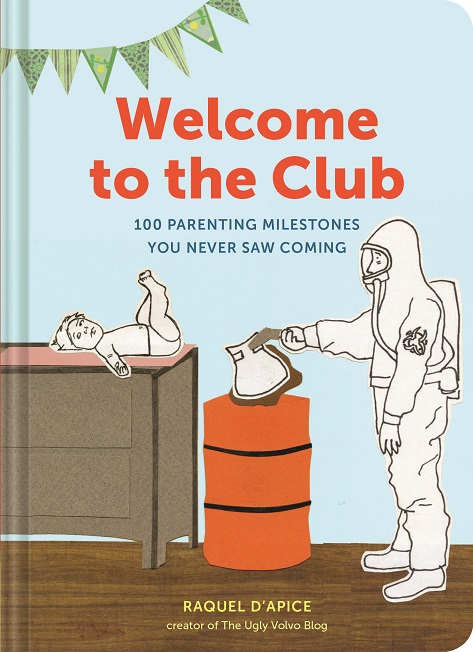 Hi.  Thanks for reading.  If you are invited to a baby shower I have a book out designed as a "Welcome to the Club" gift for new parents which I have very creatively titled "Welcome to the Club: 100 Parenting Milestones You Never Saw Coming."  If you'd like to pick up a copy (in addition to whatever crib sheets or ear thermometer thing you're going to get them) you can buy it through Amazon, Barnes and Noble or My Local Bookstore (by which I mean the bookstore near where I live, it's not a bookstore chain called "My Local Bookstore.)  Thanks again and here's one additional link to buy the book disguised as an advertisement for some sort of seminar.
ACT NOW!  Sign up for 3 hour seminar, get a FREE 30 minute one-on-one consultation with one of our specialists. THIS DEAL WILL NOT LAST.
Photo Credit Clothes Rack: BlueBerryPaste
Photo Credit Woman Who Just Can't Even Deal: Tom Simpson